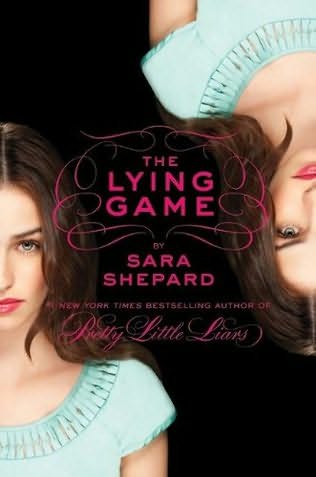 As most of you know, I'm obsessed with the Pretty Little Liars TV show and book series. Sara Shepard is seriously an amazing author. When The Lying Game came on TV, I decided to try it, but I didn't really like it. I needed another book to read, so I decided to try The Lying Game series. I was a little skeptical since the TV show wasn't good, but I thought it might be good since it's written by Sara Shepard.
I was right. The books are so good. I seriously whip through them and can't put them down because of how good they are. For those of you who are unfamiliar with this series, it's about two twins, Emma and Sutton, who are separated because their mother puts them up for adoption. Emma gets put into horrible foster care homes while Sutton gets adopted by a super rich family. Emma ends up venturing out to find Sutton, but Sutton gets murdered, so Emma is forced to take Sutton's place. No one has any idea that "Sutton" is actually Emma except for Emma's boyfriend, Ethan.
Emma stays with Sutton's family to try to find out who killed Sutton and why. She has to act like Sutton, dress like Sutton, talk like Sutton, and basically be Sutton because the murderer sent Emma a note and told her she isn't to let anyone know who she really is.
This series is full of drama and scary parts, but I absolutely love it. If you haven't read this series yet, I highly suggest you check it out because you definitely won't be able to put it down once you start reading it!
Have you read The Lying Game series?