If you saw
one of my posts for Twines & Vines
, you'll know that I
really
want a pair of croakies but just can't seem to decide on which pair I want! Many different stores, brands, and companies have tons of croakies to choose from. croakies come in many different styles - plain, designed, monogrammed, etc. You name it, there's probably a croakie for it.
With all of the croakies available, I decided to narrow the ones I really like down to just Lilly Pulitzer. Just like with every other Lilly product, the Lilly Pulitzer croakies are fun, bright, preppy, and full of color. They add just the perfect touch to a pair of plain, ordinary sunglasses or glasses. I've even added a pair of Lilly Pulitzer croakies to my summer wishlist. They're seriously a must-have for the warm weather!
Now that I've shared my love for Lilly Pulitzer croakies, I thought I would show you all which patterns I like in the croakies. I like pretty much all of the Lilly Pulitzer patterns, but I don't think all of the patterns I like look good in croakies. Without further ado, it's time to share the ones I really enjoy!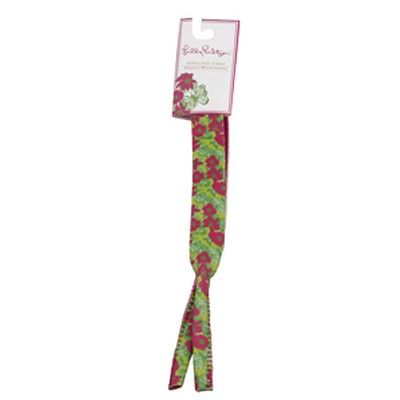 Bloomin Cacoonin | The Bloomin Cacoonin croakies are so cute. They contain two of my favorite things - the colors pink and green together and flowers! However, the shades of the pink and green seem kind of dull to be; I feel like they could be a little more bright and vibrant.
Chiquita Bonita | This is definitely my favorite pair out of all of the croakies I posted. I love how the pattern is nautical with the starfish and shells. The colors are varied and bright, adding just the right pop of color needed to make these croakies stand out.
Garden by the Sea | In my opinion, Garden by the Sea and Bloomin Cacoonin are really similar patterns. However, I like Garden by the Sea more just because the pink and green are a lot more vibrant than in Bloomin Cacoonin!
Lucky Charms | I love the Lucky Charms pattern. The pinks, blues, and greens go really well together to make the whole croakie look bright and fun!
Which pattern is your favorite in Lilly Pulitzer croakies?