Yesterday was my birthday! I turned 17. Tyler had something planned for my birthday for a while, but he wouldn't tell me what it was because he wanted it to be a surprise. He picked me up at 9:30 yesterday morning. When I got in the car, he said, "We're going to Boston!" I was pretty excited about that because I love Boston, but he wouldn't tell me what we were doing. I sort of know my way around Boston, and when we got to the area, it was nowhere near Faneuil Hall, where I thought we were going. We ended up parking at the first parking garage we saw.
Tyler put the address of where we were going into his iPhone, and it was 1.7 miles away from the parking garage! The walk didn't seem that bad until we remembered that it was about -2 degrees out that morning... and I'm not exaggerating! We stopped at a Dunks for breakfast and to warm up. Then we continued to walk until I couldn't feel my hands and feet, so we stopped at a Starbucks, where I got my favorite Skinny Peppermint Mocha Latte. We walked again! Finally we reached our destination - Copley Place. I had no idea why we were there, but I loved it the minute we stepped inside; it's an extremely high-end mall.
When we got inside, I was pointing out stores that I liked just for the fun of it. When I saw the first store, I said, "Oh, there's Tiffany!" Tyler then said, "Good, that's where we're going!" I was so confused, so I gave him a weird look. It then dawned on me that that was exactly he had planned - taking me to Tiffany. When we got in the store, he told me I could pick out whatever I wanted, and I was so excited! I ended up getting the
Paloma Picasso Love & Kisses Ring
and
Ziegfeld Collection pearl earrings
. I'm absolutely obsessed with them!
After we got the jewelry, we walked around the mall for a little bit. We came across a Tory Burch boutique, and I couldn't not go in! I fell in love with the
Robinson Smartphone wristlet in Tory Navy
, so I bought it as a birthday present to myself. I love it!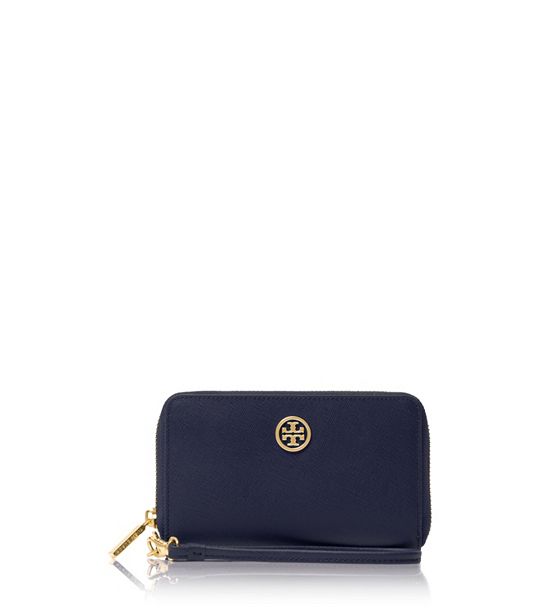 After we were done walking through the mall, we decided that it would be best to take a cab back to the parking garage. We stopped at a Panera on the way home for lunch. I had a great day, and it was definitely the best birthday ever!